Please check this page for answers to any questions you may have about our products. If you cannot find the answer here check our Facebook Fan Page (we often post tips, tricks and tutorials), or send us your inquiry by filling in and submitting the form in the Contact Us section of the website.
---
Product FAQS
Q. How do I use the Friendship Bracelet wheel?
A.Here is a short video that will demonstrate the initial steps to using your wheel.
Q. How do I use my Calligraphy Pen?
A.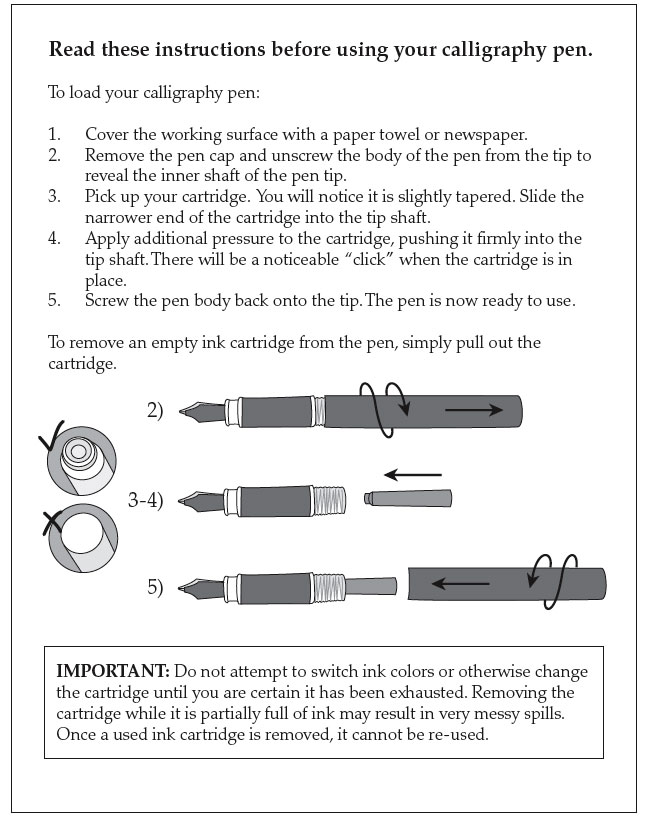 Q. How do I use the casting clay?
A. We have put a small tutorial together on using the casting clay that comes with your "It's A Dog's Life" memory album – click here to view it.
Q. Can I get extra parts for my kit?
A. Unfortunately we are only able to sell components as part of a kit at this time. Our kits are meant to be beginner sets. If you are interested in learning more about the craft or need extra materials for your kit we suggest visiting your local craft store to get more supplies!
Q. What is the SpiceBox Fun Team? And where do I sign up?
A. That's us of course! The SpiceBox Fun Team is made up of the dedicated boys and girls here at SpiceBox who put their heart in everything they do. If you'd like to be a part of the 'fun' too, follow the link to our Career Opportunities page.
---
Online Sales FAQS:
Q. What locations do you ship products to?
A. Anywhere in North America.

Q. How long does it take to ship and receive products once they are ordered online?
A. All orders are shipped ground and are shipped out the following business day. Expect to receive your order between 5-10 business days, depending on your location in North America.